HURRICANE DORIAN
"This once was a beautiful fishing lodge, and there's very little left... it's total destruction."
- Oliver White, Costa Ambassador & Abaco Lodge Partner
---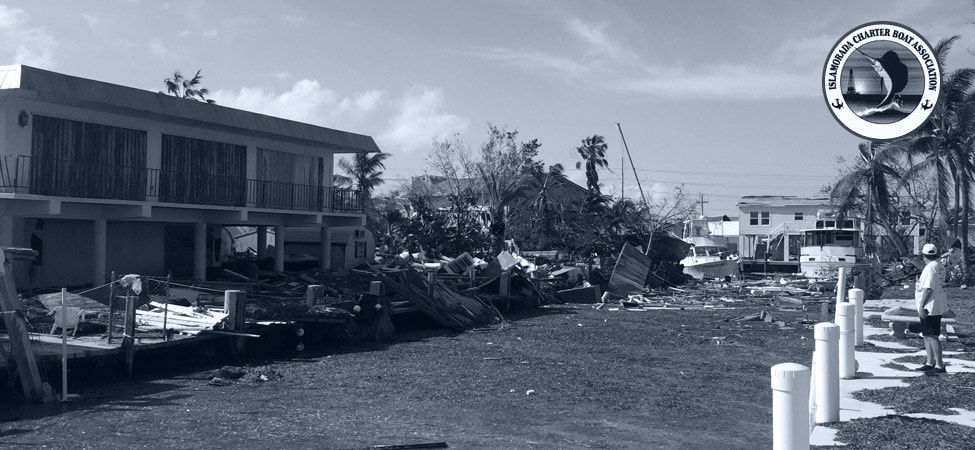 HURRICANE IRMA
My name is Capt. Greg Eklund and I own and operate the Cloud Nine Charters out of Bud 'n Mary's Marina in Islamorada, Florida. I've also had the privilege of being elected President of the Islamorada Charter Boat Association (ICBA) for the past four years. One of my responsibilities is to help my fellow fishermen when they are suffering, and there was no greater call for that help than when Hurricane Irma hit in September 2017.
150mph winds and 6 feet of storm surge flooding tortured many of the communities in the Florida Keys. The physical, financial, and psychological impact on the fishing community was extreme. Several of our members lost an incredible amount of their livelihood in one fell swoop. For some, recovery was manageable. For many more, recovery seemed insurmountable. This is where the community stepped in. We rallied at the ICBA and formed a plan to raise money for those in need so they could get back to work on the water and take care of themselves and their families. Initially, as after most disasters, there was a wave of giving from supporters. After a month or so, though, the giving tapered to a minimum. We gathered funds over the first few weeks from a variety of direct donations from concerned anglers, donation pages and a few corporate sponsors. While it was a start, it was not enough. That's when the IGFA and Costa stepped in with their WARF Fund. They wanted to help and executed quickly, delivering the funding we needed to aid the remainder needing help.
We extended an open invitation for those affected to apply for funding. We created a thorough application process and quickly evaluated applicants. Some of the applications we received were truly heartbreaking – fishermen and their families desperate to battle their way out of a bad situation, but without any options. For example: a career fisherman with a young family he supports by working as a charterman, who also happens to be battling cancer…and then Irma came along and took away his source of income for the foreseeable future. Or the fisherman who had just made the transition from a mate to operating his own boat – a precarious leap of faith that requires you to send it and go all in to even hope for success. Then Hurricane Irma floods his entire home and strips his family of everything.
These are prime examples why Costa and IGFA's WARF fund is so important. No one can predict future disasters, but one certainly is that there will be more. There will always be a need for planning and having the resources in place to help when the time comes. Organization, preparation and taking care of the community of which you're a part are all paramount. Costa's #OneCoast initiative and WARF fund have all of the above, which is why your support is so important. Giving to others in need – whether it be time, money or resources – is one of the most rewarding things you can do. I have seen firsthand the miracles of this and the power of Costa's WARF fund in my community. On behalf of myself and the fishermen in my community that have been helped, I want to say thanks and encourage you to make a difference and give your support.
- Greg Eklund, President of the Islamorada Charter Boat Association
Islamorada, FL
---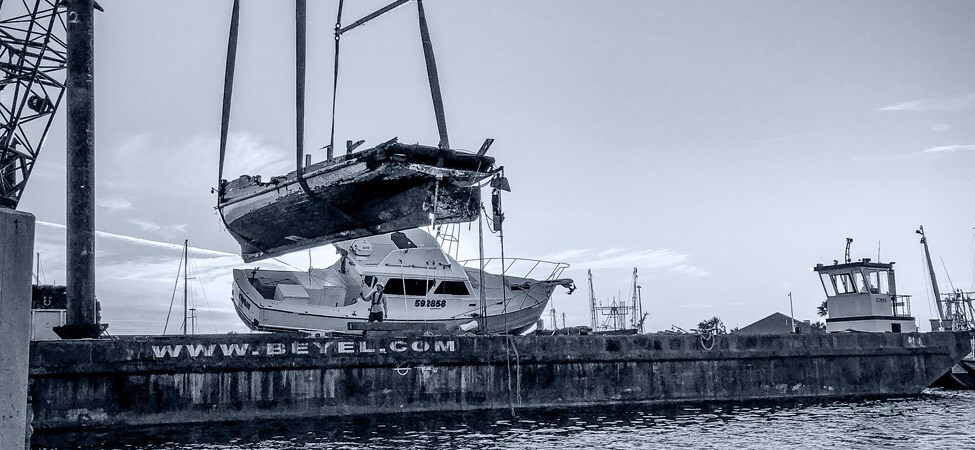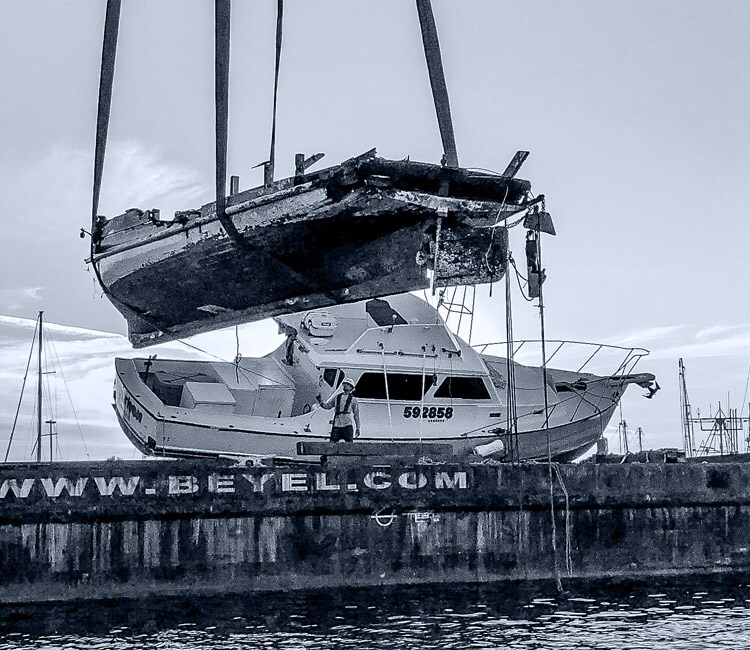 HURRICANE MICHAEL
As an owner of both a home and a store in the Florida Panhandle, seeing Hurricane Michael bearing down on us was incredibly daunting. All things considered, we were one of the fortunate ones in Panama City with very minimal damage to our home: some holes in our roof and some rain water blown in under the front door. We lost most of the trees in our yard, with most grazing the side of our house. Thinking back on it, it's a miracle one of those giant oak trees didn't crush our house.
Our business only lost one of its storefront windows and had a small hole in the attic space. We did lose our vintage "Rexall Drug" store sign, which was an iconic community landmark. We also lost the majority of our brick façade, which made it appear as if the entire building had collapsed. The first image we saw of the building was on The Weather Channel when they were filming in front of it, talking about all the collapsed commercial buildings.

Our business rebounded fairly quickly, as we had an outpouring of support from those unaffected by the storm. Customers would schedule appointments to buy kayaks, and they would bring cash and supplies, including hundreds of gallons of gas. They also brought hot meals and freshly baked cookies. One customer even brought enough BBQ to feed anyone that needed food, and he and his wife served the residents around the shop a free hot meal.
One of my first memories after the storm was Duane Porte, our Costa rep, checking on us. He had a trailer loaded with water and supplies. It was such a blessing to see him that day, to have a rep care about us enough that we were his first stop when coming into town. Weeks later, he rolled in again with Costa employees with clothing and chainsaws, offering help to our employees and customers that needed it. I was able to spend an afternoon with them cutting trees for one of our good customers who needed a little help.
As a dealer, it makes me proud to know that a company like Costa not only cares about manufacturing great products, they also care about the people and communities they serve.
[No lie – one funny thing that came from Hurricane Michael was the need for sunglasses. Because so many trees were lost, areas that previously had heavy tree coverage no longer offered shade – so the streets became brighter, making sunglasses a must!]
- Brad Stephens, Owner of Sunjammers
Panama City, FL
HURRICANE IRMA
"I felt compelled to get involved."
- Costa Fly Fishing Guide Hilary Hutcheson
---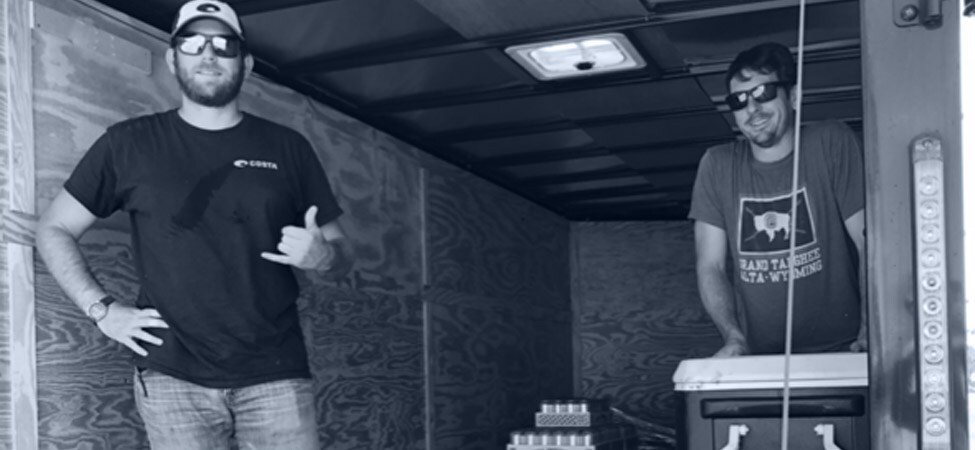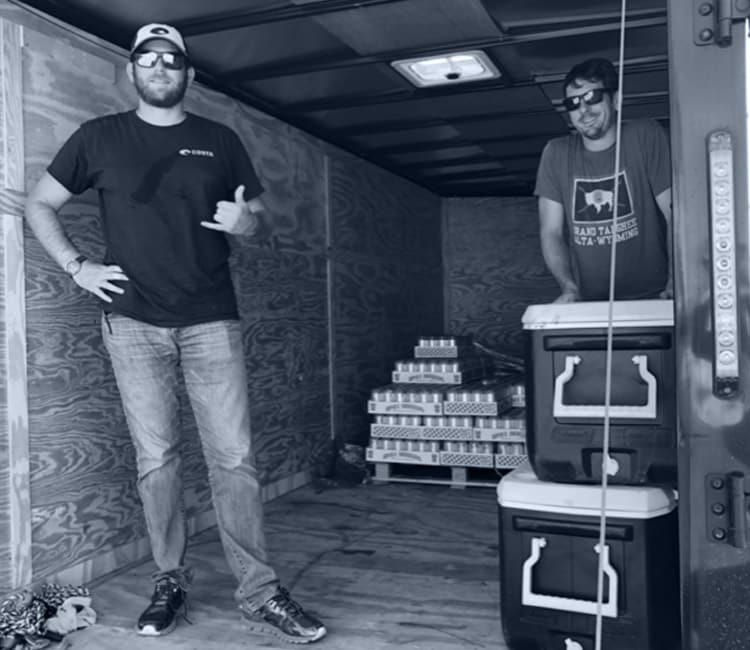 HURRICANE MICHAEL
I live in the Florida Panhandle and I've been a factory sales rep for Costa Sunglasses since 2014. As a Costa rep, I'm very familiar with the #OneCoast program and have seen the good we've done for coastal communities in the past. But when Hurricane Michael hit the Florida Panhandle in October 2018, it really hit close to home – professionally, as a Costa rep, seeing some of our angling communities and dealers devastated by the storm; but also personally, as a local fishermen and community member.
Within 24 hours of the storm passing, I assembled a team with gear and we spent 7 days traveling to the hardest-hit areas to provide relief. I contacted a local brewery and they offered to can water for us to deliver. They were able to can over 200 cases of water to distribute. My team and I handed out over 1,000 bags of ice, clothes, tarps and other needed supplies.
I made contact with my dealers who were affected by the storm to offer any help we could provide. Locals in this area are resilient folks, and they don't like to ask for help, but we were persistent and showed up at their doors. We cut down trees blocking their parking lots – we even cut down trees at the homes of some of their staff. It lifted their spirits and brought a small sense of normalcy to the chaotic landscape and never-ending sirens streaming by.
It means a lot to represent a brand that steps up with programs like #OneCoast. The Florida Panhandle is a huge destination for fishing and, for many that live here, it's their livelihood. Costa has always stood for protecting the places we all love to explore, and #OneCoast is just another example of that.
- Costa Sales Rep Duane Porte
Santa Rosa Beach, FL
---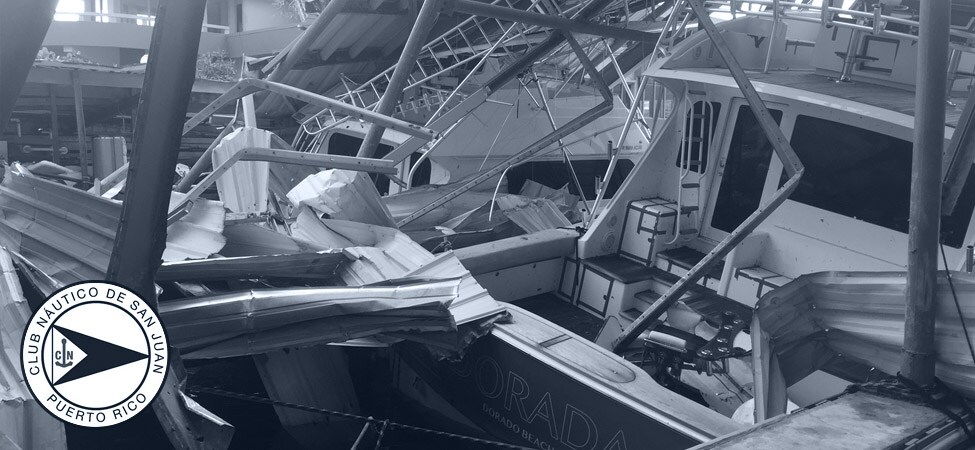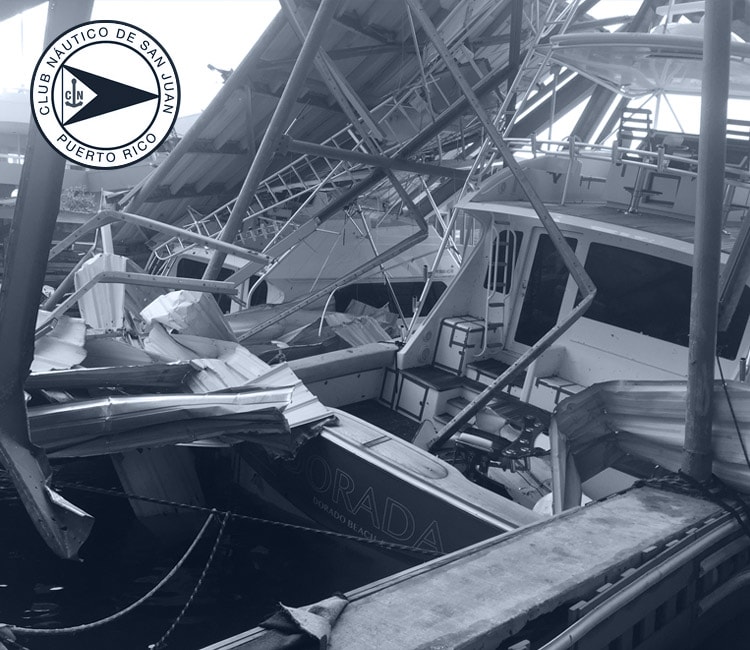 HURRICANE MARIA
Just weeks before hurricane María struck Puerto Rico, our Club Náutico de San Juan community came together and pooled over $250,000 in food, water, construction materials, everyday essentials and more to help our brothers and sisters in the U.S. Virgin Islands and the British Virgin Islands after they were struck by Hurricane Irma. Little did we know, a few days later nature would ravage us with Category 5 María on September 20, 2017.
The world knows the damage and chaos hurricane María left after ravaging our Island that fateful day in September 2017. After it left the San Juan area, we came to our Club to see how it fared. Fortunately, the Club survived. Unfortunately, what we soon learned about the rest of the island was beyond comprehension – no communication, no internet, no electricity, no banks, no services, no carriers, no airport, no flights…nothing. Puerto Rico completely collapsed.
The Club immediately assessed our damage and worked out a plan to help our members, employees and marina community. Club Náutico reinvented itself by providing and selling warm food, diesel, gasoline, water, ice, amongst other services. More than 125 people came every day to vent, gather with friends and relax.
Many of the boats at our marina survived the storm and some of their owners used them as temporary homes due to the lack of basic services at their houses. This went on for more than five months. On that premise, going fishing was not an option, and if you had a generator at home, you needed fuel to power it.
Recovery efforts at the Club began immediately after the storm and our loyal employees stood with us from day one, working hand in hand. Despite the fact that they had their own recovery efforts at home, they were at the Club helping and working hard to bring us back to normal. It took some time, but we eventually returned to normal.
Thanks to the support from Costa and others, we have emerged from this experience stronger than we were before – thank you for including us in the #OneCoast program!
- Tournament Coordinator Marely Gutiérrez
Club Náutico de San Juan - San Juan, Puerto Rico
---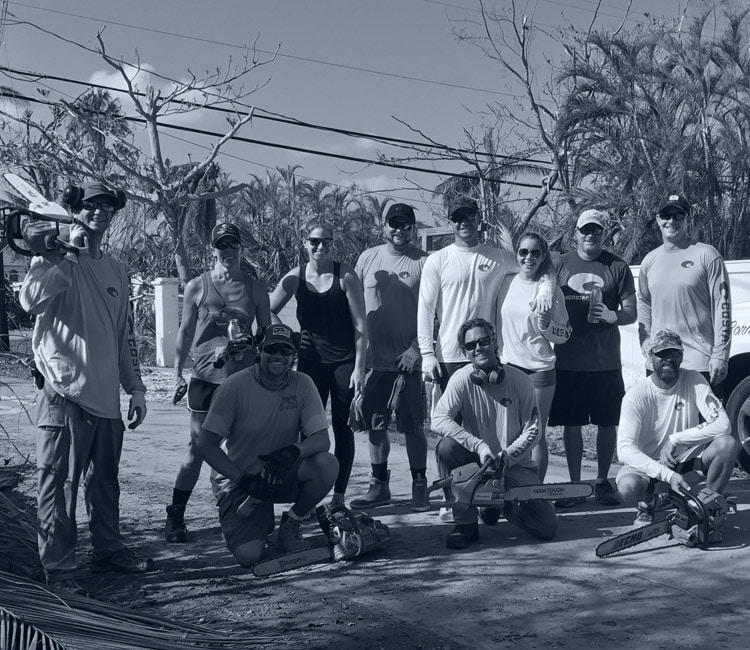 HURRICANE IRMA
As a fly fishing guide in Key West, Hurricane Irma basically shut my business down, which hurt me financially. The storm damage put a screeching halt to fishing trips; for a while, tourists weren't even allowed in the area, which is the foundation of our local economy.
Costa's #OneCoast program played a huge role in getting the guides of the Lower Keys back on their feet – from booking charters to having boots on the ground removing debris from battered homes and providing supplies. It was an amazing help in bringing our community together to get through the disaster.
During the cleanup from Irma, I worked with a core group of Costa employees going from yard to yard, chainsaws in hand, cleaning up debris and helping people get their lives back together. Something amazing happened there that I never expected – as we'd finish one house and move on to the next, people would see the Costa truck, notice what we were doing and join us. At each house the crew would get larger. What started as an 8-person crew would become 25 people by the end of each day. People took notice of the kindness and effort Costa was contributing, and it inspired them to help as well.
It was pretty amazing to see a company willing to get so involved in helping a small community. I've never seen a company that was willing to give back in so many ways without even being asked. It changed my entire perspective of Costa – they're not just a brand, they're family.
- Costa Ambassador & Fly Fishing Guide Brandon Cyr
Reel Shallow Charters - Key West, FL
---
HURRICANE IRMA
"As soon as non-residents were allowed to come into the Florida Keys, Costa was here."
- Krissy Wejebe, Daughter of angling legend Jose Wejebe
---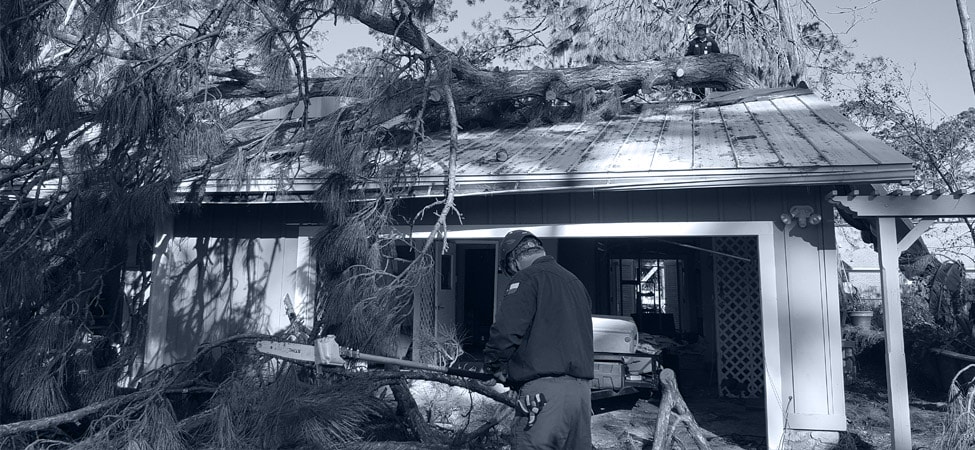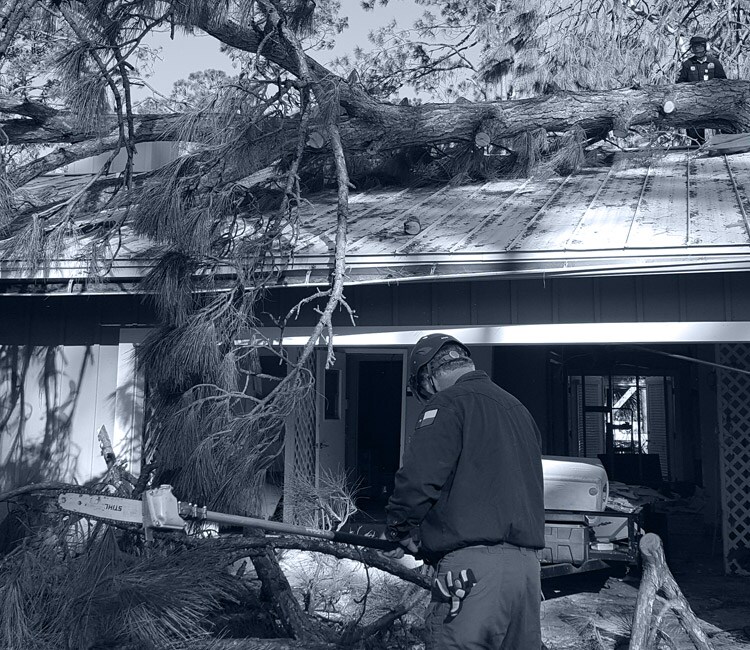 HURRICANE MICHAEL
We evacuated Port St. Joe on October 9, 2018, ahead of Michael. As the storm really ramped up in the waning hours of October 8, our prep time was cut very short. We gathered clothes, important documents, computers, etc., all the while not really believing that we were going to get hit very hard. I left all of my fishing supplies at the house, as we only had so much room. As we watched the storm from afar we began to realize that we might not have anything to come back to.
We finally were able to return home 5 days after the storm. While our house mostly survived the wind, we came home to a huge pine tree on the roof. But it was the storm surge that really did us in. We quickly realized that we had lost everything in the house – furniture, food, clothes, pictures…everything. My business lost over 30 rods and reels, both inshore rigs and offshore rigs. I also lost boxes of fishing tackle, boat supplies, cast nets, 4 dozen decoys, etc.
Life since the storm has been challenging; the past year has been filled with a lot more downs than ups. Rebuilding our house has taken nearly 11 months, which caused me to miss most of our fishing season. I usually have a reserve for the winter, but there's none this year due to missed work, weakened tourism and the loss of vacation rentals for people to stay.
But we survived and we are now back in our house. I want to thank Costa's #OneCoast program and the IGFA's WARF Fund. The funding we received was incredibly helpful in our time of need.
- Captain Mark Howze (Forgotten Coast Adventures)
Port St. Joe, FL
---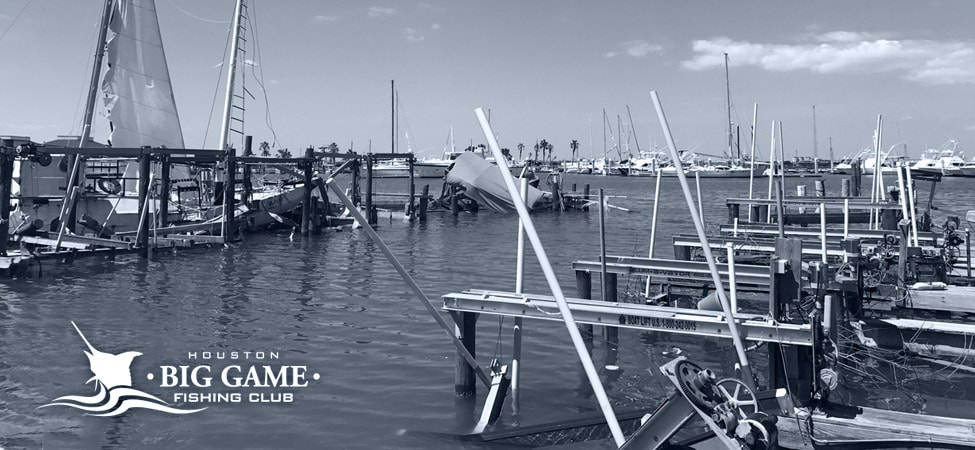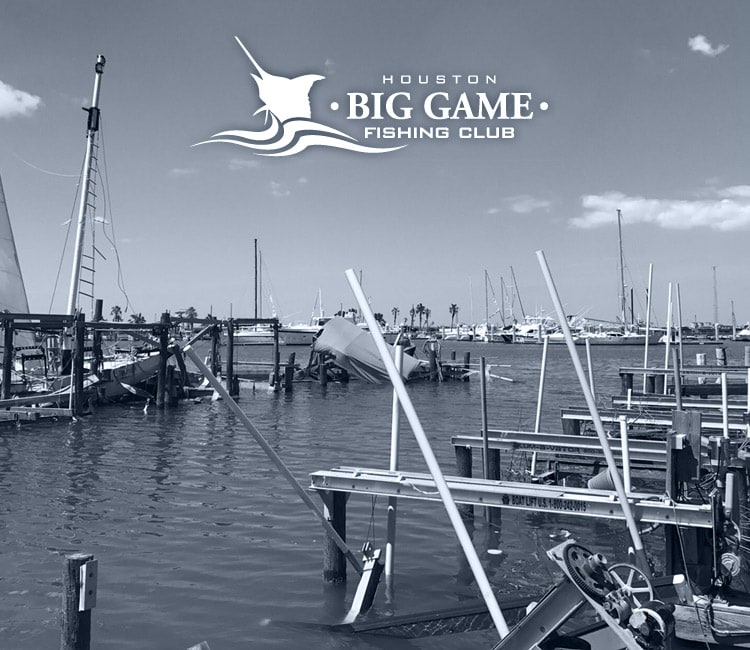 HURRICANE HARVEY
Hurricane Harvey was devastating. We were fortunate, though, that our Galveston office survived the storm, allowing us to get right to work on relief efforts. We were grateful to receive a $10,000 donation from Costa's #OneCoast initiative to incorporate into our Hurricane Harvey Sportfishing & Marine Industry Fund. The distribution of funds was managed by a committee comprised of HBGFC Board Members, and 100% of the funds raised were distributed to those directly involved in the Texas offshore fishing and marine industry.
#OneCoast's contribution to our fund allowed us to provide assistance to a total of 60 individuals, families and small businesses from Corpus Christi to Beaumont. These people are the life blood of HBGFC's fishing community – they are part of the family, and they share and support the passion and commitment to a lifestyle that no storm can take away.
One recipient shared, "Recovery is a work in progress, and we have all come a long way thanks to the support from all the good people at the Houston Big Game Fishing Club, the IGFA, and industry supporters like Costa."
- Laurie Bass (Administrative Manager)
Houston Big Game Fishing Club (HBGFC) - Galveston, TX
---
HURRICANE IRMA
While financial assistance to those in need is critical, it's boots-on-the-ground volunteer help from Costa employees and partners that make the #OneCoast mission truly special.
---
HURRICANE DORIAN
"Riding out the storm in Abaco was not the smartest decision I've ever made in life... it was hell on earth."
- Costa Pro & Fly Fishing Guide Travis Sands
---