POLARIZED
FISHING
SUNGLASSES
THE BEST POLARIZED FISHING SUNGLASSES
See What's Out There. Enhance and protect your vision on the water with Costa Polarized Fishing Sunglasses. See fish more clearly under the water, before
they see you with the top best polarized fishing sunglasses. Learn more about how to choose the perfect pair perfect pair of Polarized Fishing Sunglasses - the
most important piece of equipment on the water for any seasoned angler, fisherman, boater, or water adventurer.
---
WHAT MAKES POLARIZED GLASSES THE
BEST SUNGLASSES FOR FISHING?
See Clearly. Catch More Fish.
Polarized lenses are essential for anyone who spends time outdoors - especially out on the water. But not all polarized sunglasses are created equal. Your eyes are one of the most important tools in your toolbox, and the right pair of polarized sunglass lenses can make or break your days out on the water. It's important to have the best polarized lenses technology available to reduce eye-strain, squinting and to provide comfort by eliminating reflective glare. The harsh sunlight can reflect massive amounts of glare from the surface of the water back towards your eyes. Blocking glare not only helps protect your eyes when you're spending hours on the water, but it allows you to see through the surface of the water more clearly to gain a competitive edge when fishing. Costa Del Mar sells only polarized sunglasses with UVA and UVB protection. Because the brand Costa Sunglasses believes blocking reflective glare is essential for anyone on the water or outdoors, the Costa online shop sells only polarized sunglasses and utilizes the best performance technology on the planet for fishermen.
Shop The Best Polarized Sunglasses for Fishing
.
WHAT POLARIZED SUNGLASSES ARE THE
BEST FOR FISHING & WATER SPORTS?
Beyond Polarized.
Most polarized sunglass lenses eliminate glare by blocking reflective light. But Costa Sunglasses' patented 580 lens technology goes a step further by blocking the perfect amount of harsh yellow light and potentially harmful blue light while enhancing reds, blues and greens. Essentially,
Costa 580 lens technology
keeps the bad light out, and lets the good light in. The result: less haze, less blur, greater contrast and greater clarity. The best lenses on the planet mean the best sunglasses on the planet. And with technology that goes beyond normal polarization, you'll get polarized lens technology that is the best for fishing and best on the water for other performance water sports like surfing, boating, paddle boarding, and kayaking. Available in the clearest scratch resistant glass lenses (
Costa 580G
) and available in lightweight, impact-resistant polycarbonate plastic lenses (
Costa 580P
), it's like seeing in high definition. See better so you can fish better.
Shop Costa Polarized Sunglasses
.

HOW TO CHOOSE THE BEST LENS COLOR
FOR SIGHT FISHING & MORE?
Choosing a Lens Color.
To get the most out of your sunglasses, it's important to choose the right lens color when shopping for polarized sunglasses. The best sunglass lens color options and technology vary depending on the environment and the type of fishing. There are lens color tint options for low light conditions like sight fishing at dusk or dawn, and colors for extremely bright light conditions with blinding glare like offshore fishing. With the best lenses on the planet, the brand Costa Sunglasses made lens color options with changing light conditions in mind. Costa Sunglasses offers the top seven lens colors options including mirrored lenses in both glass and plastic high-performance technologies. Consider where you might spend your time on the water or outdoors to choose the best lens color for your specific environment.
Learn More about Choosing a Lens Color
.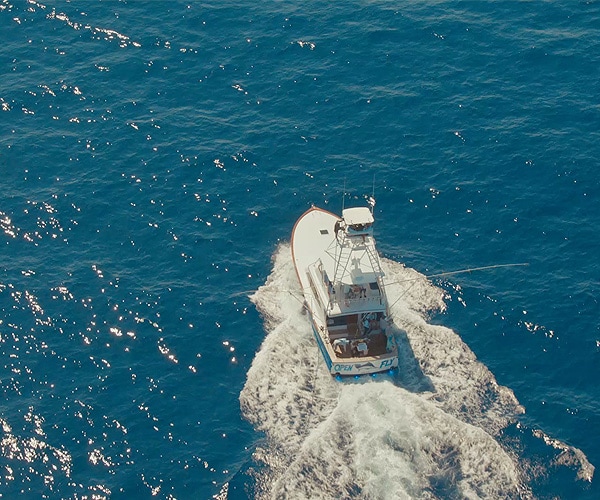 For the brightest light conditions when the sun is shining at its peak choose a gray lens. A gray silver mirror lens or a blue mirror lens that has a gray base will also be best for the harshest sunny conditions. Whether offshore sport fishing for marlin and sailfish, tournament fishing for wahoo and mahi-mahi, or competing in water sports on the open ocean, gray base lenses are best for any task in bright-light environments including everyday driving. A polarized mirrored lens will help reflect more intense light that bounces off the open ocean and eliminate blinding glare. Costa Del Mar's durable Blue Mirror Lens (Gray Base) with 580 Glass Technology is one of the best sunglass lenses on the planet and is preferred by saltwater ocean angler professionals who spend their days in harsh salty offshore waters and in the most extreme conditions.
Shop Gray Lenses
.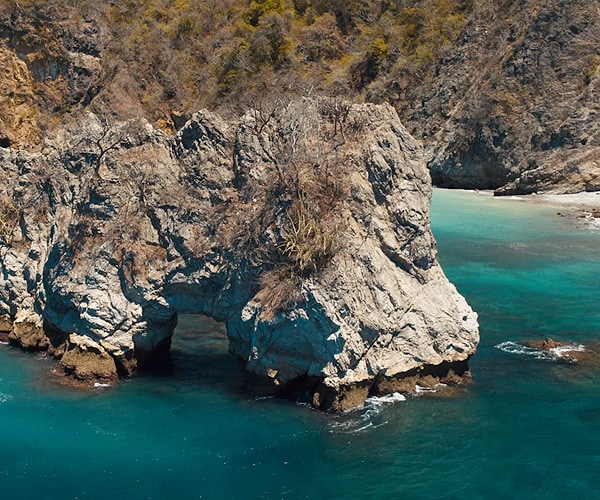 For light that is changing throughout the day from the brightest sun to low light sun, copper lenses are the best choice. A copper silver mirror lens, or a green mirror lens that has a copper base is best for light that is variable. You'll get higher visual contrast and clarity for outdoor water activities like freshwater or saltwater inshore fishing, bass fishing, fly fishing, or any sight fishing when choosing a copper based lens color. Copper lenses are also great for everyday activities. A polarized mirrored lens will help reflect more extreme light that bounces off of lakes, rivers and streams to help block glare. Costa Del Mar's durable Green Mirror Lens (Copper Base) with 580 Glass Technology are preferred by top inshore fishing pros and tournament winners.
Shop Copper Lenses
.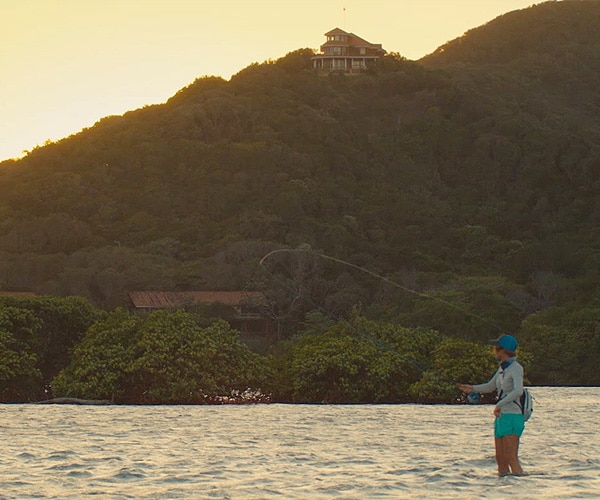 When the sunlight is at its lowest during dusk and dawn, but you still need to see clearly choosing a sunrise silver mirror lens color is best. This specialty lens color will let enough light through so that you can still see outside in early morning at sunrise, or while sight fishing just before the sun goes down at sunset. This lens color has the highest light transmission, but will still give your eyes maximum protection even on cloudy days.
Shop Silver Mirror Lenses
.

WHY BUY MIRRORED SUNGLASSES FOR
FISHING & OTHER OUTDOOR ACTIVITIES?
What Are Mirrored Lenses? Mirrored sunglasses have a reflective coating on the outside of the lenses that look like small mirrors. A pair of mirrored sunglasses will decrease the amount of light that passes through the lens, and have lower light transmission to block more sun, cut glare, and protect you more. The outside color of the mirror is independent of the color of the lenses that you look through, meaning the base color of the lens can be different on the inside. For example, a blue mirrored lens can have a gray tint lens base, a green mirrored lens can have a copper tint lens base.
Choosing High Performance Sunglasses. Many sunglass brands use a simple reflective mirror coating deposited in a single layer on the outside top of the lenses, but this kind of coating is very prone to scratching and can flake off very easily during daily use. Top fishing pros and other water sports professionals choose a sunglass company that has high standards for their manufacturing process and uses an anti-reflective mirrored coating that is durable to perform in saltwater and the harshest sunny conditions.
What are the Best Selling Mirrors?
Costa Del Mar brand mirrors are more than just for show, the performance features of their best-selling
blue mirror sunglasses
put the brand on the map. Made through a high-tech beam ion deposition process, these multilayered thin film coatings make for the most scratch resistant mirrors out there. By bouncing reflected light away from the eye, Costa polarized mirrored sunglasses deliver superior contrast and color while enhancing visual acuity. Costa's mirrors are available in blue mirror,
green mirror
, sunrise silver mirror, gray silver mirror, and copper silver mirror lens color options.
Shop Mirror Sunglasses
.
WHY ARE COSTA DEL MAR SUNGLASSES
THE BEST SUNGLASSES FOR FISHING?
Born On The Water.
In 1983 a group of fishermen in Florida had a goal: to design a pair of sunglasses to help them better see what's out there. The fishing sunglasses brand has come a long way since those days, but the passion hasn't changed at all. They're still in Florida, they're still happiest when the sun is up and they're out on the water – and they're still obsessed with making the best sunglasses on the planet.
Learn More About Costa Sunglasses
.
Built By Fishermen, For Fishermen.
The Costa tribe is still out on the water every day fishing, pursuing on the water adventures, and exploring the watery roads less traveled. After all, it's what inspired the brand to design a tool for anglers to see more clearly on the water, so they could catch more fish. See what inspires Costa's
saltwater fishing
,
bass fishing
, and
fly fishing
explorations across the globe.
Learn More About The Latest in Fishing
.
Looks Good. Does Good.
Not only do Costa Frames and Sunglasses come in a variety of stylish and trendy designs, most Costa Sunglasses use the
Bio-Resin Raw Material Process
as part of Costa's
Kick Plastic Initiative
that helps reduce the carbon footprint and protect our planet's waters. Costa Del Mar's bio-resin frames are durable, lightweight, and hold their shape under the harshest conditions. Plus Costa looks after what they love. The more time Costa has spent out on the water fishing, the more inspired they've become to protect it and its inhabitants. A considerable amount of time and resources is devoted to conservation efforts that raise awareness, protect fisheries and enrich water-based communities.
Learn More About The Initiatives
.